I finished my first project, a pillowcase dress, last night and then had Lily model it for me today :) I'm super happy with the way it turned out and that I have such a fun model on hand.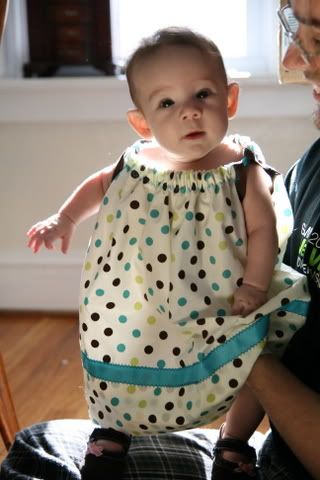 This was a great first project since it was pretty easy to accomplish and the results are pretty amazing, I think. I like that it will grow with her and eventually be a top as she gets older.
since I was so happy with the results I went out to find some more (vintage) pillowcases. My next project is a tote, but these dresses are sure to come up again.